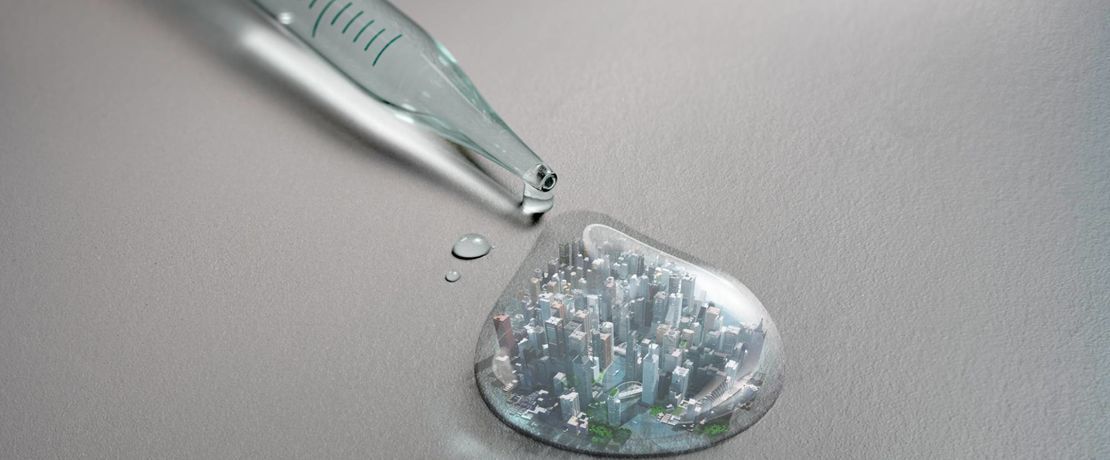 Divisions
SPECIALITY ADDITIVES
The Specialty Additives division combines the businesses of versatile additives and high-performance crosslinkers. Small amount - big effect: In keeping with this principle, our specialties make the difference. They make our clients' products more valuable, more durable, save more energy and in many respects, simply better.
Our products are something very special. They often achieve amazing effects even with small quantities. Even though it may not be visible in the end product, the results surround us everywhere.
Around 3,700 people work in our five business lines of Coating Additives, Comfort & Insulation, Crosslinkers, Interface & Performance and Oil Additives, as well as in the divisional functions. With their diverse competencies and vast experience, they create sustainable solutions for and with customers - for Evonik, for people, and for a better future.
We are formulation experts and solution providers: We know our additives and crosslinkers down to the last molecule. Therefore, we can work with our customers to get the maximum performance out of their products. We are passionate pioneers and resourceful developers: We create new technologies, pave the way for our specialties to be used in new applications and optimize our product portfolio. In this way, we provide compelling and sustainable answers to the challenges of tomorrow.
With our specialties, we shape fast-growing markets: coatings, mobility, environmental, infrastructure and consumer goods. More importantly, our products shape the appearance of our environment. That's why it is so important to us to keep improving them. If they become even more durable, energy-saving, sustainable or simply better, this also has a direct effect on the end product.
Our products make the key difference, so that something good becomes the very best. This is what makes the relationship with our customers unique: together we create an environment worth living in and a good future.
With great effects - from a mostly small contribution - we are the backbone and guarantor of the future for our customers. For example:
More protection of health is guaranteed when polyurethane mattresses are manufactured with TEGOSTAB® foam stabilizers and DABCO®. Millions of mattresses offer maximum sleeping comfort with minimal emissions.
Less maintenance is the decisive factor in the construction industry to keep long-term costs predictable. Anquamine® epoxy resins make floor coverings resistant to high mechanical stresses and chemicals. Durable and quick to apply, that saves you twice.
More durability can be achieved for ship hulls by painting them with anti-fouling coatings. Containing hydrophilic AEROSIL® fumed silica, these coatings reduce frictional resistance and can cut fuel costs by up to 30 %, while at the same time extending the intervals between recoating.
Less energy is used in construction, mining and injection molding equipment when hydraulic fluids are formulated with DYNAVIS® technology. The stable viscosity over a broad temperature range delivers a measurable gain in efficiency and energy savings of up to 5-15%.
We combine small quantities with big effects, many years of experience with a passionate pioneering spirit and high reliability with future-oriented digitalization to push boundaries together with our customers.
With the right analytical toolset, we turn Big Data into Smart Data, and in turn create influential products. On request, our digital lab assistant accompanies our clients directly into their laboratories.
Our four technology platforms form the technical basis for this: silicones, amines, methacrylates and isophorone. Nobody knows this field as well as we do. Our customers appreciate this and made us one of the market leaders in coatings, lubricants, polyurethanes, crosslinkers and curing agents.
We know what our products can do and that sometimes, truly great things come in small packages. Together with our customers and partners, we go beyond chemistry and shape global trends. This is how we ensure a better life and a great tomorrow. This is how we make the difference.