Company
EVONIK IN KOREA
Evonik and its predecessors have been present in Korea for almost 40 years.
Evonik Korea Ltd. is the local branch of Evonik Industries located in the heart of Asia. Its focus lies on specialty businesses, customer-oriented innovative abilities, and a trustful and performance-oriented corporate culture that form the heart of Evonik's corporate strategy. Evonik benefits specifically from its customer proximity and leading market positions. Evonik Korea Ltd. supplies almost all chemical related industries in Korea with high-quality products from its production sites in Korea and overseas. 
Evonik Korea Ltd. is headquartered in Dongjak-gu, Seoul, Republic of Korea. Additionally, there is a technical lab in Bucheon and and a H₂0₂ joint venture plant in Ulsan, SKC Evonik Peroxide Korea Co., Ltd.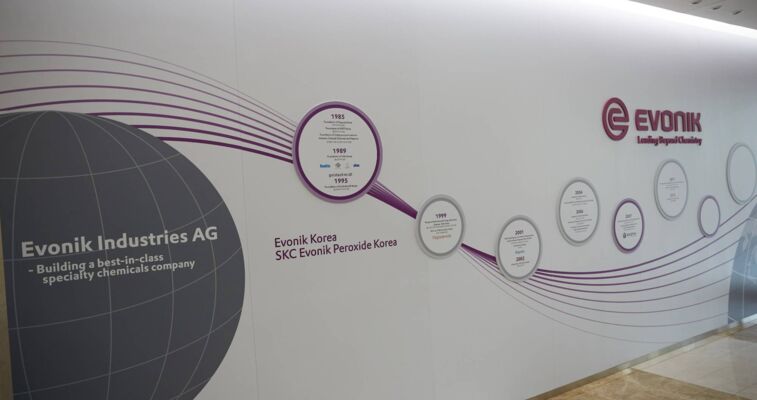 LOCATIONS
Around 100 people are working for Evonik in Korea at three different locations and sites.